My Goodness We've Been Experiencing Considerable Rain Over The Past Few Days 
I do love the rain … It's always nice when I don't have to be out in it. It is truly a lovely time to cozy up with a good book or watch movies …
I like snuggling up in my favorite chair with a good book … or watching Amazon Prime Movies on my laptop.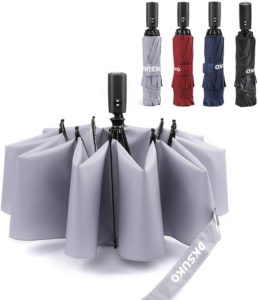 It is usually at such times that we're unable to find an umbrella … Yet we know we have several … somewhere …
It's always nice to have a few umbrellas on hand … We do misplace them … and leave them … Perhaps a brightly colored umbrella would be in order 
I'm wondering about some rain gear for my precious Yorkie … but she does stay close by me when we go out … But I do wonder if she would enjoy such attire … but running about in the rain truly isn't for her … 
Well … we're not out and about much in the rain … we take care of what is to be done and return indoors to dry off and snuggle in a warm blanket or laprobe … It is always nice to be dry and warm.
Creepy, Scary And Truly Messed Up Paranormal Game
I[ve Never Heard Of This Game … But I Wonder If A Previous Owner Of My House Played This Game …
At one time I did have a resident ghost in my home … who was a librarian … It prbably had nothing to do with this game… but how will I know for sure …
In all neighborhoods throughout the world there are people who dabble in all kind of activities … We are curious about the occcult … that paranormal realm … We look for ghosts … we want to experience paranormal activity … Until we do …
Putting Yourself In Harms Way Is Never A Good Idea … Then There's The Destruction Of Property That Goes Over The Line As Far As I'm Concerned …
I'm not one to play such games or rituals … This one seems beyond creepy …
Have you played it? 
Would you want to?
Please leave a comment with your thoughts about this creepy and dangerous paranormal game.
Thanks for stopping by!
Sharon