This Quorory Panda's Eyes Follow You . . .
That seems really creepy!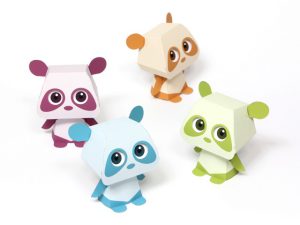 They are cute and adorable. They're Panda's for goodness sake!
I love paper crafts . . . but lately I'm finding things that creep me out. There was Ray Keim's "Halloween" house and now these pandas . . .
But, I had to share them with you . . . It may just be me . . .
I think they're creepier than that Elf on a Shelf . . .
Just click on the image and you'll be taken to the PDF of the Blue Panda to download and make.
Have fun with them . . . creep out your friends!
Let me know how many of these you made . . . and what you did with them. If you gave them away, what was the initial reaction . . . and what did they think after they had it for awhile?
This is something that can cause nightmare or that uneasy feeling . . . like you're being watched!
Please leave me a comment below!
Thanks for stopping by!
Sharon