I find it fun to make candy boxes for all occasions. 
Disney has a lovely collection of candy boxes that is sure to please everyone in your family.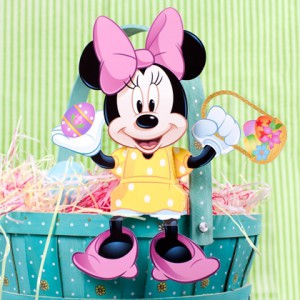 I'm finding they're not just for children . . . adults get a kick out of them, too!!
Let me see . . . where shall I begin . . . 
This is a lovely way to ring in spring . . . and Easter . . . maybe for a spring birthday party . . .
Click the image of Minnie Mouse to be taken to the PDF to download and print.
Next we have Daisy Duck . . . She wanted to join in the fun this Easter along with her pal Donald Duck . . . they do make a lovely couple . . .
Oh my! There's Winnie the Pooh who has also joined us for an outstanding Easter Candy Box . . .
I think from all the candy you purchased from my previous post, these Disney candy boxes will come in handy. You may like to place them in an Easter Basket or display them on a table or the mantle in your home. They are certainly colorful.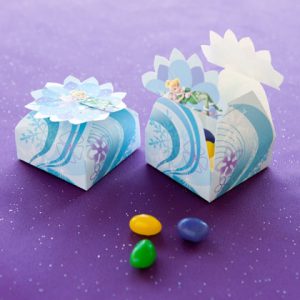 Maybe Tinker Bell's Secret Of Wings Gift Box would be more appropriate for your Easter giving.
These make lovely hostess gifts you can fill with candy or trinkets.
This would be lovely for a spring birthday party . . . you may enjoy showing some Disney videos . . .  or maybe playing a Disney game . . .
I do wonder what would be a wonderful addition to your Easter and spring celebration . . .
Maybe you would enjoy some other candy . . .
You may find these links helpful: 
I'm sure I saw some board games . . .
I don't want to get too carried away. Click one of the links and shop around for what you know your family and friends would enjoy for your spring or Easter celebration.
Thanks for stopping by!
I do hope you enjoy these free printable complements of Disney.Family.com
Sharon