July, 2016 has been memorable.
Being an election year for those of us in the United States of America, both parties selected their candidate for President along with their Vice President.
The campaigns may be heating up for the final outcome in November.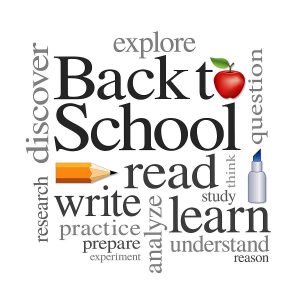 But before then . . . we'll be getting the kids off for another school year and Halloween!!!
There are still some days of summer to enjoy, though. Maybe a last trip someplace. Getting more swimming in and enjoying the warm temperature.
I don't know if that dreaded essay of "What I Did Over Summer Vacation" is still asked. If so, now is an excellent time to get thinking about that. Helping the kids by hitting the highlights of those who had a very active summer . . . and for those who didn't . . . thinking of ways of making at least one thing you did with your family sound interesting.
When I think back on summer vacations, I think of all the time in the car. Yes, we saw lots of things and had fun at a cabin on the lake or going to National Parks . . . and even visiting relatives . . . The task of sitting down to write about it took all the fun out of what fun we did have.
And, the absolute worst part was reading them aloud . . . Yes, that was torture listening to what others did . . . some were as lame as my summer vacation.
I'm way past that . . . but I do get a cold shiver down my spine when school opens each year . . . even though I'm definitely not involved. Maybe I'm having empathy for all those students . . . Times have definitely changed . . . but those "first day butterflies" may still remain.
There are old movies about this . . . I was wondering if there was a jigsaw puzzle . . . or some books:
I'm never disappointed! There is always something available to help me out.
Honestly, I was thinking of doing a kick-start into Halloween. . . I know it's still too early . . . so I went with the back-to-school theme. But don't be surprised as you're shopping in preparation for a new school year, you don't see Halloween stuff . . . The stores always seem to start early . . . and by the time I may be ready to think of buying stuff . . . those shelves may be getting a bit bare . . .
Strange isn't it? We're always being pushed to the next season and the next holiday.
Thanks for stopping by!
Enjoy your remaining days of summer!
Sharon