I've learned quite a lot about paper crafting from various YouTube videos.
Several years ago I started seriously getting into paper crafts.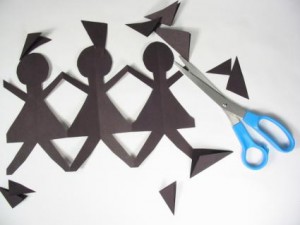 I wasn't thinking in terms of scrapbooks, but in making boxes for hostess gifts and also making my own 3-D houses for centerpieces and a village for various holidays.
There are so many generous people showing how they make various items with die cutting machines, punches, stamps, designer papers and the list goes on and on.
Most paper crafters use various products from various sources. They buy their tools from local craft stores as well as from Amazon. But there is one company that requires their demonstrators to use their products exclusively.
Stampin' Up Demonstrators have taken YouTube by storm.
For some time now, I've found the videos I've been turning to have been from Stampin' Up Demonstrators.
My favorites have been from the UK. They seem to show me how to make different boxes for different holidays. Yes, they have some great punches and lovely papers and use the Sizzix Big Shot for embossing and die cuts. They have their own line of stamps that work right along with their punches.
From listening and later talking with various paper crafters, I've learned that you do need to have numerous finished products for your on-line store and you need a variety of tools, papers, punches, accessories, etc. in order to have the materials at hand for what you want to make.
Stampin' Up seems to do that for their demonstrators . . . but at a price. There is value added in there. For example if you purchase $100. let's say, you may receive $130. in product value. My numbers may be inaccurate, but you receive value for what you pay. You may be able to select a "free" item or two.
On the surface, this seems to be a good deal . . . and if people buy from you, that is less you're obligated to buy.
But, if you want to buy products at a discount from Stampin' Up and you don't care about the business end of it, this is an excellent way of building an inventory of craft supplies and tools in a relatively short time.
Many Stampin' Up demonstrators are busy making YouTube videos plus holding craft parties where they may have a make and take type of class . . . they may make sales . . . or not . . . they may get others to sign-up . . . or not . . .
I did some research in my local area.
I found that they're basically into their own hobby.
They have no website, no videos . . . some will set up a live demonstration in my house if I could gather a number of people together . . .
Well, I have to agree with many of these ladies. My crafts are my crafts. It is a solitary thing. I wouldn't mind doing how to videos, but being obligated to live demonstrations on even a monthly basis isn't something I want to do.
I've been burned in the past . . . not by any company in particular, but in joining with others at a senior center . . . basically, they don't spend money . . . they want what they can get for nothing . . . and leave you with a mess to clean up. Yes, that may be extreme, but that seems to have been my experience.
It may be my location . . . or I stink as a demonstrator . . . or so many other factors I haven't even tried to figure out.
I'm just saying, it isn't as easy as it seems . . . or as others would like you to believe.
So, nothing against Stampin' Up, but I think I'll continue on my own . . . doing my own thing . . . maybe make a video or two . . . build up my inventory of holiday products to sell . . . and have fun crafting . . .
Any hobby does cost money . . . and to get into it to make money isn't the proper approach, in my humble opinion. It's important for you to know what you want, how you want to spend your time . . . is your personality one in which you want to work alone or with others in a hands on teaching and learning situation.
Can you show others how to make a product? Do you want to supply the paper, tools, etc.?
I suppose you could set things up so that each person has to pay upfront . . . There have been some YouTube demonstrators who have close to 100 videos, receive little feedback and no contacts to buy their products . . . or people even interested in their challenges or giveaways.
This is truly sad . . . but I could see this happening . . . if you don't have a lot of friends and people who love what you do.
I believe you need to be involved with those who share your "hobby" and spend time in those venues on-line. They may be curious enough to visit your website or watch your videos . . . it is a beginning. It does take time . . . goodness, I can't tell you how many videos are uploaded to YouTube daily . . . but it is a large number . . . Then, in your area . . . there is a lot of competition. There are many who have been at it for years . . . they know their stuff and they are comfortable in their videos and with themselves.
As with anything, you need to do what you can . . . knowing it will take time . . . And your comfort in making videos will improve as will your videos. So, I've been told . . .
I love it when someone turns on their camera, does their greeting and gets to work . . . they're relaxed and have everything in place . . . they speak naturally about what they're showing you . . . some give you some insight into who they are and what they're doing. It's fun to be able to blend the two . . . people want to know you are a real person and what you have to say or what you have to show is worthwhile.
I don't follow a lot of people on YouTube, but I do follow a few . . .
I do look forward to their videos.
And, some for different reasons. Some for the chatter . . . some for what they can teach me. Some, because they seem like nice people.
I don't know if I'll ever feel comfortable when the camera is on . . . I'm in the privacy of my own home office . . . I know what I want to say and show . . . I don't have to upload it . . . I'm not doing it live with millions of people watching . . . I find it strange . . . and then disappointing when no one can find my latest video . . .
Well, when I get into this crafting thing and have a video worth watching, I'll let you know right here. I may be better with blogging . . . I'm comfortable, relaxed . . . I can stop and think . . . I can take a break . . .
I wonder if blogging was initially as frightening for me . . .
Enough of this . . . thank you for stopping by. I do hope this was informative for you. There are lots of crafts for Mother's Day, Father's Day, wedding favors . . . maybe even for the 4th of July . . . and, of course, for Halloween and Christmas . . . and Easter, if you want to get a jump on next year . . .
Until next time,
Sharon