Yes!! TwoCansOnAString.com has a new look!!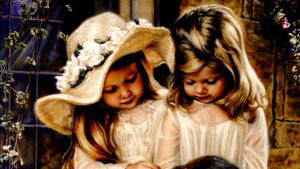 It pretty much stayed very similar, but for me it allowed me to look at 4 years of posts — with the conclusion, we do want to see what is current.
Yes, some of the recipes are still good — especially the S'Mores . . . it's getting that time of year again!!
And . . . thinking about what I like . . . 
I've always enjoyed Family Game Night!! A time for the family to sit down together to play a board game or a card game.
I think I've found a good one with Monkeys Up!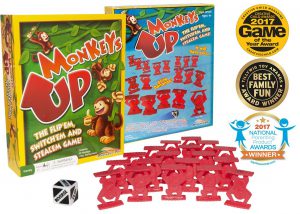 This game claims to:
Increase Emotional Bonding
Improve Sibling Rivalry — Kids learn boundaries, rules and sharing.
Builds Self Confidence
Reduces Stress by setting the daily concerns aside
Boosts Child Development while encouraging children to become lifelong learners
Unplugging from all the gadgets and gizmos
This is a fun game with the beauty that kids don't realize they're learning. It's for 1 to 6 players ages 6 years and up. This game uses strategy and memory skills.
The game consists of:
18 plastic monkeys
1 cube
Simple Instructions
It's easy to play and so much fun!!
Watch this video:
This is one of those games with unlimited "repeat" time.
You will definitely want to play over and over and over again!!
I believe this is a "must have" in your family game night rotation.
You may also enjoy:
Thanks for stopping by!!
Sharon