Welcome To TwoCansOnAString.com
Real Ghost Stories
You Read That Right
When I first started TwoCansOnAString.com true ghost stories were a regular feature on my blog.
Over the years, TwoCansOnAString.com has gone through some changes . . . then reverted back to the eclectic clutter of an attic full of treasures. This was fine, but I've always felt something was missing . . .
Passion . . . my passion for creating a place where family and friends gather to share their stories . . . You know as well as I do that telling true ghost stories are part of any gathering . . .
When I did the post about S'Mores, I thought of camping and campfires . . . sitting around the fire pit in my own backyard . . . it dawned on me how much I miss sharing real ghost stories here.
So . . . I thought it best to throw caution to the wind and return to my passion of writing ghost stores . . . Real ghost stories I hear from others who have had true paranormal experiences that have scared them, fascinated them and creeped them out.
Well . . . let's see how this works out!!
Please join me on this journey . . . and create your own cozy place where your friends and family can gather in your own backyard to share your personal ghostly encounters or those you've read here and want to share.
Sharon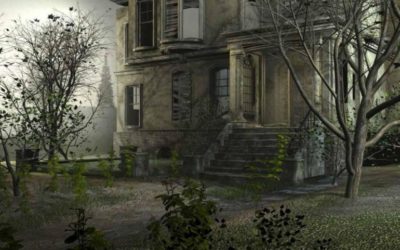 I don't like to admit it, but I believe this is sometimes true. Rachel wasn't feeling well one evening and got up to make some toast after everyone else went to bed and were sleeping soundly. She was in the kitchen waiting for the toast to pop up out of the toaster....
read more