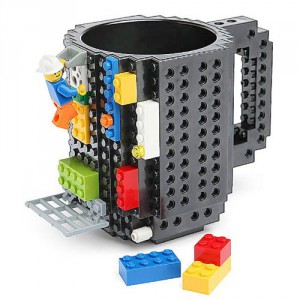 This Build-on Brick Building Block Mug is perfect for the LEGO builders in the family. Of course, it's an excellent conversation piece to take to the office. You can buy a set to go exclusively with this mug so that you'll always be able to change it depending upon your mood at the time. It's exciting when you can turn your creativity into high gear and build something absolutely outrageously clever. Don't put it in the dishwasher, you must wash it by hand, but that's what you would expect from a work of art.
Here you have the perfect gift for those who are creative and difficult to please. Be sure to pick up a set for yourself. Remember the pieces are extra, but there is such a variety for you to choose.
Here are some helpful product links:
Thanks for stopping by!