I still have Thanksgiving leftovers!!!
Does Black Friday kick off the Christmas Season . . . or when the Thanksgiving leftovers are gone?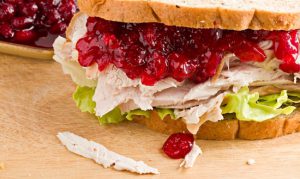 Or is it when you bring in your Christmas tree?
It seems many of us prepare for Christmas throughout the year. There's that popular Christmas in July thing in which many people participate. And there are always those of us who need to "feel like Christmas" in order to get into the spirit of it.
I know some love to do things at the last minute. It's their thing.
And there are those of us who are always surprised, "It's Christmas already?"
Well, Christmas is coming if we're ready or not!!!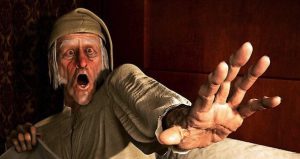 So, I guess we might as well jump on board.
We do, however, have a little while before December. That seems to be the turning point for me to get geared into the Christmas thing. I know there are many getting in on the Black Friday deals and decorating their homes. Some Christmas lights are going up in my neighborhood. They're quite eager to get Christmas coming.
I do wonder about all of this.
I may be a bit of a Scrooge . . . but I don't mean to be. It seems the older I get, the slower I am to jump into the next season, holiday or otherwise. Yet, with a blog, it is important to be on-top of all of these festivities . . . They do seem to be coming at a fast pace . . .
I really am excited about Christmas, just as I was about Thanksgiving . . . and Halloween before that . . . Wow! Then there's the New Year!!! Goodness!!! Time does go by quickly . . .
I'm sitting on my front porch, drinking a cup of coffee with my precious Yorkshire terrier on my lap watching the neighbors putting up their Christmas decorations . . . It amuses me, rather than motivates me to do the same . . .
Some are motivated by their family being here to give a hand . . .
It's all good . . . even the neighbor down the street who left theirs up since last year . . . or was it the year before? They're all set to just plug it in.
It's always exciting to see what others are doing and to go out at night and see how the town has caught the spirit of Christmas as well. Some people do some elaborate displays.
I'm glad my neighborhood doesn't do the competition thing as I'm sure you've seen in the movies. That seems to take all the fun out of decorating for Christmas . . . but that is merely my humble opinion.
However and whenever the Christmas bug bites you into shopping or decorating . . . Enjoy!!
Thanks for stopping by!
Sharon