Let's have some fun with your Easter Egg decorating.
How about dressing your eggs to look like Minions?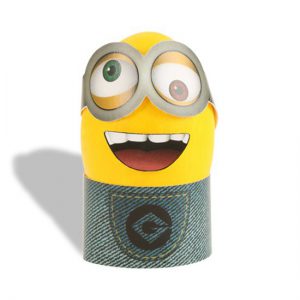 And creating your own Minion in the process . . . Sound like a good idea?
Change up the eggs and the mouth — add hair and go a bit crazy with different ways you can create a minion of your very own.
I have a PDF of the various parts, hair, eyes, mouth, overalls that you can print out on your personal printer, cut out and allow the kids to have some fun. Just click the little minion on the right.
But, this is only the beginning! Add some bits and pieces of colored card stock and design different hair styles and a different outfit than overalls. Use your imagination and allow the kids to get into this activity as well.
I know it's last minute, but most of us die our Easter eggs the night before . . . but you may have them already done. Just play with some of the yellow ones . . . or get some plastic eggs and dress them up — after you fill them with sweet treats.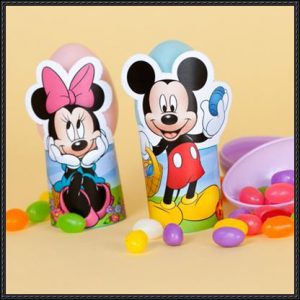 I thought it would be a bit of fun!
But look what I've found!!!
Disney's Mickey and Minnie are always a favorite.
Click the image to the left to be taken to the PDF to download and print out, cut out and wrap around your Easter Eggs.
Now, you have a bit of a decision to make . . . create your own minions or use these Mickey and Minnie wrappers . . . or maybe do both . . . or put Mickey ears on your minions . . . or Minnie's bow . . . or Mickey's pants . . . You may be able to have a bit of fun with these. I'm sure you can think of other variations that would work well with your creative endeavor.
Thanks for stopping by!
Sharon