It's Cold And Windy … May Be Bringing In Some Rain Clouds …
I'm truly excited that autumn is here!! There is truly something exciting about colder weather that gets me motivated to accomplish so very much more … It seems to be an exellent time for creativity in whatever form that takes …
Years ago I made an autumn tree … it was a artificial Christmas tree … I put it in a colander and decorated it with fall items … Decorate it with things of the season … spooky Halloween stuff … Thanksgiving items … things to do with baking and being harvest … also being thankful …
It may be worthwhile to create one for all seasons … Or include them all together in one tree … I'm sure you'll find your interests blend quite well together from season to season …
'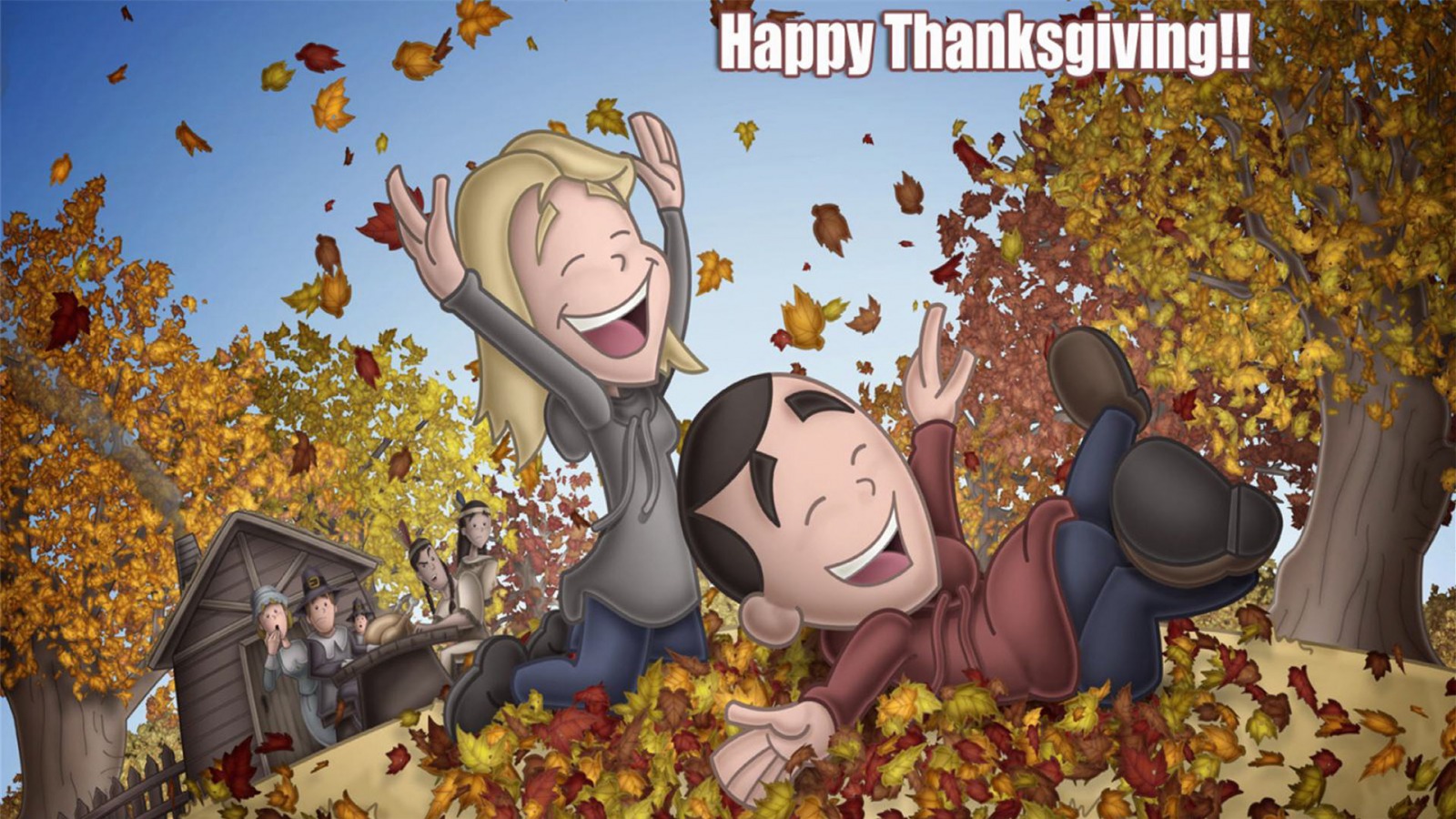 It's Always Fun To Be A Kid Again And Play In A Pile Of Leaves …
And excellent opportunity for you to go around the neighborhood and see how many families are working together raking leaves and kids playing in them …
This is a good time to get out in nature and see all the abundance around us … We are very fortunate … If we would only look around …
That's the beauty of having a smart phone, you can always take pictures or videos … As well as reaching out to family and friends. 
Update: Thursday, November 28, 2019 — Happy Thanksgiving
We're experiencing rain and in the higher elevations snow … It's all quite exciting!! 
I'm not out playing in the leaves … I'm cozy and warm inside with my precious Yorkie … It's a nice day to sit with family and friends telling a few tall tales or even some ghost stories … I encourage you to visit my new website CryptKickers.com where you'll find some interesting ghost stories and paranormal investigatiI'mons … I'm finding many are using their smart phones to capture apparitions and paranormal activity … They find it much handier to work with along with their ghost hunting equipment. I find it all quite interesting that a smart phone has all the bells and whistles to do several tasks to make life so much easier.
I do hope everyone is having a delightful Thanksgiving!! Hopefully, no one is stuck on the roads … This is a busy traffic day to get to friends and family … Be safe!!
Many of you may be looking forward to the Black Friday sales … I do a lot of shopping online … It's a great way to upgrade your cell phone … and to get a bit of a headstart on your Christmas shopping … maybe for some December birthdays, too.

I Love Holidays And The Seasons …
Life is to be enjoyed and shared … At one time I thought all of this social media was a waste of time … But it truly is a way to connect with friends and family and meet new people with shared interests …
I was watching a Live YouTube presentation a few days ago and the woman asked about everyone's Thaniksgiving plans … Then said, "please don't tell me you're going to be alone … That makes me sad …" Well, it doesn't have to be sad … Sometimes things don't work out … We can't get to our loved ones … But we can reach out to them … It doesn't have to be physical contact … The internet connects us quite nicely …
We create our happiness … We share it online with friends, family and strangers … This could be a good thing … Many YouTubers do what they do to reach out to others … They share parts of their lives … and if we care we follow them or subscribe to them … Look for the positve … don't get bogged down in the drama of others … 
Have a great Thanksgiving … enjoy this week and the following weeks closing out 2019 and welcoming in a new year …
Thanks for stopping by and upgrading your cell phone … it is greatly appreciated 🙂
Sharon