Getting into the spirit of Halloween!   Free Halloween boxes are great fun to fill with all kinds of interesting things.
Now, let's see what else I have for your excellent Halloween celebration.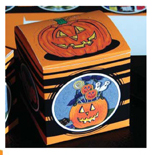 Compliments of Diana Evans  dianaevans.blogspot.com
I do love boxes! They are so very easy to stack up . . . also print out some extras so you'll be prepared for "unexpected" guests.
How about a Halloween Popcorn Treat Box from Jen Goode 100directions.com ?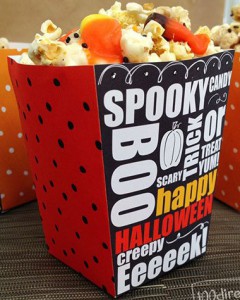 Here's another box you may enjoy making and filling with some special treats.
Image and Free Printable Compliments of Cameron Blazer of cottage-industrialist.com
I do have an added treat for you. It's a vintage collection of cupcake wrappers and toppers. Just click the words: Vintage Collection
That about wraps it up until next time. Thanks for stopping by!