With the holiday . . . I've been doing other things . . .
Just as I imagine you have, too.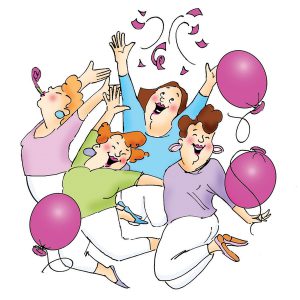 Time to get the tinsel out of your mind and spring forth with a brand new year. A time for making resolutions and planning ahead. I don't know how that has worked out for you in the past, but this is a new year . . . one of moving forward in a positive manner.
I'm not one for making resolutions. I make suggestions as to how I would like things to be for me. I do need to remind myself that I can only change myself and my attitude about things . . . not necessarily change others or circumstances around me.
I try to stay away from the negative. Negative comments, negative news, negative situations . . . negative thoughts . . . And when I do encounter them, I choose not to be engaged in them, but to move on with something more positive. Maybe a bit of a Pollyanna style of looking for the good in everything.
This is making me think about any product reviews I put on this website . . . Well . . . if a product doesn't work, it is not truthful to say otherwise . . . So, I may have reviews in the future that may be negative.
I don't think that contradicts my earlier statement of looking for the positive . . . There are just some products I can't promote, especially if I find they don't work or I wouldn't buy them or they aren't that good. We're talking about your money and my money. Don't buy junk.
Now that we're on the subject of products. I think a review may be in order. I want to revisit a product I reviewed some years ago . . .
Keurig K55 Single Serve Programmable K-Cup Pod Coffee Maker
I do like the concept of having a freshly brewed cup of coffee — nothing setting in the pot.
The Classic Keurig K-Cup Single Serve Coffee Maker includes:
4 K-Cup pods
a water filter handle
2 water filters to help your beverages taste their best
This coffee machine brews multiple K-Cup Pod sizes, 6 ounce, 8 ounce or 10 ounce. If you like your coffee strong, use the 6 ounce brew size.
The large 48 ounce water reservoir allows you to brew 6 or more cups before having to refill it. This is great when you have a group of family and friends who want their favorite brew — maybe a flavored coffee, hot chocolate, a regular cup of coffee . . . or other variations. It's always fun to give your family and guests what they want.
I do like the concept. We do drink a hot beverage one cup at a time and we do want it fresh brewed. So, I think this fills the bill. Also giving you several flavor choices, too. It's great for everyday and for special occasions, too.
Let's see what else we can buy along with our new Keurig Coffee Machine:
That should get you started.
A single serve coffee machine has great appeal. I like the concept and think this could be great to have for everyday use and also for entertaining.
Thanks for stopping by!
Sharon