As usual, I'm thinking of changing the "look" of TwoCansOnAString.com
If you've been following my blog for any length of time, you may have noticed some subtle changes from time to time — with the usual result of my changing everything back.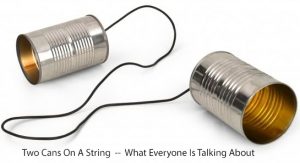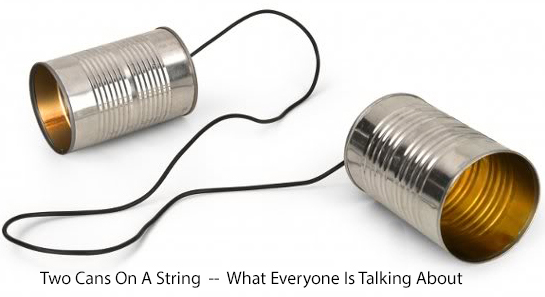 I've had this domain name since 2012 and during this 6 year period I've made some changes — some good, some not so good . . . So, I've been doing some serious thinking . . . and not wanting to go too far out on a limb, but to make some major improvements . . . Which could make or break this website.
Lately, I've been having difficulty adding content . . . 
I'm going back to my childhood and using two cans on a string . . .
When we lived in San Diego, California Dorothy and I had a hedge dividing our front yards. It was no big deal, we could walk along the sidewalk to get to each other's house . . . but it was fun to sit in next to the hedge with our two cans on a string and talk back and forth . . . Yes, we were actually talking through the hedge, but having the cans placed as they were, we pretended to have our own private communication system.
We talked about school, the books and comics we've read . . . what we had for dinner . . . our favorite foods . . . holidays, vacations, just about everything kids talked about . . .
This got me thinking of this website and what you're talking about and what interests you the most . . . 
And I got thinking of what rules my life . . . grocery shopping and recipes and having something different to eat . . . food is a major big deal in our lives and for special occasions . . .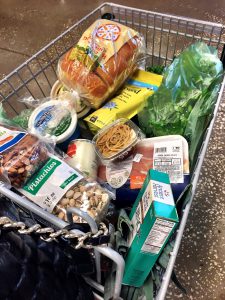 I thought about how I've neglected recipes for quite some time . . . But we gotta eat!!!
But writing out recipes is boring . . . I do have fun with them, but they do take time and I'm not really into it . . . but I'd like to be . . . I'm finding I'm kind of in a rut with my eating and food selection . . . So . . . I've had this brainstorm which gets me revamping my website once again . . .
I've always wanted to organize my recipes. Have all my S'Mores recipes where I can find them easily . . . and the number of Christmas Cookie recipes I can have for Cookie Exchanges . . . which could take place at any time of year.
And the different types of snack foods . . . We always need snack food . . .
This got me thinking of different categories of food . . .
I'm leaning in this direction . . . but nothing is going to be done until I truly decide what would be best for this website and get some feedback from you. 
I do have research to do and much to learn regarding building websites and making them work best.
There are lots of resources available . . . and I'm thinking of trying out a few things for this website and the two other ones I have. And my experimental site will be a domain name I'm not currently using. I'm finding it best to do that than mess up my existing websites.
Your thoughts are most welcome.
Thanks for stopping by!!
Sharon