Why on earth would I be thinking of fall when it is August and HOT HOT HOT!
Yes, September is on the horizon.
It is so very comfortable in the house. Perfect for reading a good book with a friend.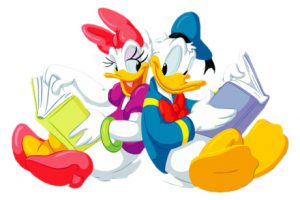 It's just when I go outside that I realize how hot it truly is. And it seems we're quite a ways away from fall . . . but I love fall and it is always good to plan ahead.
Some areas have already started a new school year while others have a bit more summer vacation.
Whatever the season, it's always good to appreciate what you have and doesn't hurt to look ahead. I have enjoyed this summer. Even with the triple digit temperatures. Some crafters are still working on Christmas items, others have jumped into Halloween . . . and I'm caught a bit in between. I do want to look at nature and see what kind of cute boxes I can make to give to family and friends who stop by to visit.
I was looking at some fall clip art and got a little motivated to decorate some fry boxes. Then I realized that I like to make boxes that will be saved and cherished by others . . . Yes, I'm a dreamer.
Ray Keim of Haunted Dimensions has a PDF Entry Column box you can make and give to friends and family. I think this would be something they would hang on to . . . Why? Just look at the picture . . . does anything stand out?
Did you read the sign?
Everyone loves having a box that tells everyone to keep out.
Click the image and you'll be taken to the PDF file. Make up quite a few of these. They are compliments of Ray Keim. He did add some moss to his finished column. You can do the same with some leaves or whatever else you think appropriate to add.
I think a few pumpkins would look nice on top or some miniature books, maybe a skeleton or a pirate's hat . . . it may be nice to make several "tops" and decorate them for different seasons or holidays. Keeping, basically, with the seasonal weather. A bit of snow and snow flakes on top for winter, maybe some flowers for spring, some seashells for summer . . . or whatever strikes your fancy.
What I like about this box is that you can lift up the top, but no one will know the column is hollow, unless you make a half circle thump hole on the top or the side for easy opening of the "box lid" . . . I would not glue it down . . .
You can fill it with goodies . . . and the person you give this to may want to keep some goodies of their own inside or some treasure of their own. I think teens and the tweens in your household would love this Entry Column. It would look lovely on a desk or on a book shelf . . . even hidden away in a drawer . . . but I would like to display it throughout the year just for fun!
Enjoy!
Sharon