So You Think This Is Going To Be About Sadness . . . Wrong!!!
I'm talking about hope.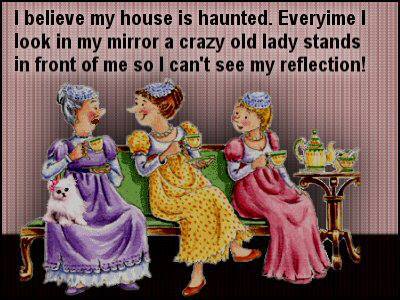 With a whole lot of truth thrown in. You see, whenever you think of loved ones who have passed, they're right here with you. It could be a physical touch or a sound in another room.
These are all reminders of those we loved and the connection is forever there.
We can grieve, but we're also healing when we know there is no loss . . . at least in another form. Yes, our loved ones aren't here to share that secret family recipe, but they are always present.
Making Me Rethink My Priorities
I was thinking of not putting up my Christmas tree this year.
Yet, I know how much a tree is a family tradition. It may not mean a lot to me, but it means everything to them.
So, Christmas and other holidays aren't about you or me, but those who have influenced us and are now watching over us. This gives me a different perspective.
By putting forth the effort . . . just as they did for you . . . in the end will be the greatest gift you can give them . . . and a major gift to yourself. In honoring them and validating them, you're benefiting from it as well.
Sure you have to put forth the effort  . . . but remember how many times they put forth the effort for you when they didn't feel like it.
Stop to think for a moment of all the sacrifices they've made for you.
You May Not Believe In The After Life
But it does exist.
You feel it. You think it. You don't have to believe it to make it true.
We're visited in dreams. We've felt that familiar touch of having your hair brushed from your forehead, ever so gently and lovingly. There are also playful tugging of your hair or a squeezed cheek . . . you instantly think of a loved one who has passed.
Yes, we do think of them more around the holidays. Yes, they are still around, watching us and protecting us.
They're not judging. They want us to live our lives, to love, have joy and happiness. Not guilt, grief and sadness. Let go of all the what ifs, if onlys and should haves . . . it does no good. Lift that burden from your mind and shoulders this holiday season.
Honor your memories and celebrate the good times you had. Love is never=ending.
Just think about this . . . honestly . . . think of the strange or unusual things that have happened . . . coincidences . . . a sound or fragrance . . . a dream . . . something that reminded you of someone . . .
The list could go on and on, but this is your moment to remember and reconnect within yourself . . .
You may think I'm nuts . . . that's fine . . . but with a few minutes of searching your  memory of any unusual event . . . you'll know . . .
Holidays Are To Be Celebrated
Over the years I've met many people who are extremely sad during the holidays.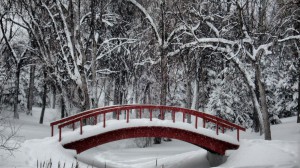 They dwell on the loss of a loved one or a divorce or other form of break-up.
Those who have walked through their pain, loss and sadness have created holidays that suit them. Many people are alone . . . they are joyous and carefree . . . they made their holidays joyous. It's not easy, but worth the effort.
It's like having a make-over.
You're making over the holidays. You're creating new traditions that suit you and make you happy. You may be celebrating it alone, but you're having a good time without expectations or obligations.
It's a freedom I hear echoed by many. You're free to eat what you want . . . relax and enjoy yourself however you wish.
Many don't have a big meal. They break it up in small courses. Some begin with dessert . . . wouldn't that be lovely!!! Life is truly grand without rules.
You can relax with a good book, watch the fire in the fireplace, drink a hot beverage, take a walk or stay in your pajamas all day.
It's your new tradition of doing what pleases you . . .
And it can change from year to year. You can keep some traditions, but you can create new ones . . . just for you.
No matter how you celebrate this Christmas, make it meaningful and worthwhile for you . . . and your family.
I wish you much happiness this Christmas and throughout the New Year.
Sharon