Hi there!
Have you noticed how much you can learn from the internet?
When I got my new printer, I was a bit nervous about setting it up for the first time . . . I got the Epson WorkForce ET-4550 Eco Tank Wireless Color All-in-One Supertank Printer with Scanner, Copier and Fax. I was fine with the plugging in and setting up the wireless connection, but I was more concerned about adding the ink to the various compartments. I was used to putting in a cartridge and away I go . . . but I wanted to try this out and maybe save on ink in the process.
Well, I did find a very helpful YouTube video that walked me through the whole process. I also had the written instructions . . . but there is something about watching someone else do it that is helpful.
I did notice that people do their own thing. Yes, they read the directions, but when it's time to follow through, they just wing it. That works for many confident people . . . and it was helpful for me to watch someone who wasn't glued to the instruction sheet.
This wasn't meant to be a review of the printer, but it is helpful in explaining the point of my post. I do highly recommend this printer. I am really pleased by the results I've received in my various printing experiences.
This how to video I watched was extremely helpful and it allowed me to calm down enough to set it up and get printing.
I have found so very many helpful and generous people who share their various craft projects on YouTube . . . and I've found some rude individuals, too.
And why is this?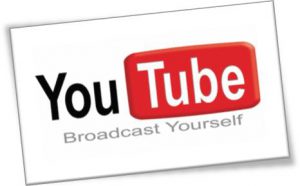 Do they realize they're being rude?
Is this supposed to be entertainment? Or helpful?
I've written other posts about vloggers . . . and there are some popular channels with the whole family . . . on their various sporting events and vacations and outings . . . even chilling at home . . . I know at times not everyone gets along, but do we have to video that . . . or when children are rude or disrespectful to their parents?
I'm not a real fan of watching people argue . . . even in a store . . . or in a movie . . . that isn't entertaining . . . yes, there are conflicts, but they aren't for airing publicly . . . I thought adults are to be role models for their peers and the young.
Do we truly like hanging out with angry people or argumentative ones? I certainly don't. And I don't want to see feuds going on on YouTube . . . or kids who are out of control . . . rude, disrespectful . . . under of guise of "being cute."
I'm not here to tell parents how to parent . . . or telling you what to watch or not to watch . . . I'm just saying that I've been taught to put my best foot forward and to treat others how I'd like to be treated.
I know when I'm not providing something you're interested in on this blog, you stop coming.
And I know to stop subscribing to YouTube Channels and to stop watching their videos may change the quality of them . . . or they don't care . . . or people like what they're watching . . . and people will continue recording what people like.
I may be in the minority . . . I want the best for everyone. I'm very appreciative of those who share their craft ideas without complaining about someone who "stole their idea" or someone who's angry because they're not getting subscribers.
As many of you have found here, many of the crafts I've shared with you are not my own. I give credit to those who have been generous in their making templates we can download and print out and make for ourselves. During this process, I hope to learn how to make my own designs and to share them here and on YouTube . . . but that will all come later . . . way later . . . I do have so very much to learn.
And, if I do find a better way of doing something, I'm sure someone else has also found it, too. And they may have shared it . . . but I missed their documented discovery . . . 
Many crafters have mentioned that they learned something from a particular individual . . . and sometimes they say they found if they do it this way, it is easier for them . . . but it may not be an original idea . . . 
I do respect that. It's like the many explorers who see something in the sky and at that exact moment someone else or several someone else's have observed the same thing . . . they all seemed to be looking for the same thing, not knowing anyone else was doing the same. It's only natural with a world full of people someone out there is going to come up with a similar short cut or whatever.
From all the videos I have watched, I've received some tips . . . I don't remember from whom . . . and I've heard these tips from others as well . . . Does it really matter who was the first to do it? If the goal is to be helpful . . . then I'd say not . . . but if it is to be original and unique and the person worked really hard on figuring it out . . . maybe . . . or is it ego? I don't know . . . just asking.
I subscribe to those I like on YouTube and I follow blogs that I like . . . and with the vlogs . . . I don't watch as many of those as I have in the past . . . either I've changed or I'm no longer interested in what they find entertaining . . .
There are plenty to choose from . . . and I go for those with people who are real, gracious and helpful . . . not angry, rude and argumentative.
YouTube is a wonderful platform for just about anyone who has something to share with others. It could be reviewing a product or setting one up. It could be teaching someone how to make something — apply make-up, hair styling . . . buying clothing and matching various elements to make a fashion statement. There are many talented people who have a gift in various areas — even cooking . . . there are plenty of people with cooking channels and there is always room for you, too . . . in whatever area you choose. I've learned a lot from people who have shown me some computer stuff for my website . . . and using various software I've purchased . . .
There are people with tips for writing a resume or going for an interview . . . maybe even taking a test and how to study for one . . . there could also be tutorials for various subjects . . . and if there aren't there should be . . . it's all about people helping each other . . .
Thanks for stopping by!
Sharon