I definitely need an Easy Grip Jar Opener for soda bottles.
I've been using my kitchen scissors — they have this grip thing between the handles. It works but scrapes up the bottle top.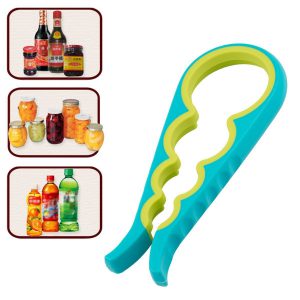 I've decided to get something that is made for the job intended.
%he Cool-Shop Premium Easy Grip Jar Opener gives that extra leverage for easy opening and it fits most jar sizes. That's excellent for just about every jar and bottle in your house.
I believe this would be an excellent gift for some family and friends who have complained about opening jars. I know how annoying it is — you want that jelly for your toast — or that apple sauce to just bought and has cooled in the refrigerator . . . or whatever it is you have found difficult to open.
I may get a few to put in the Christmas Stockings — if they don't think they need it, they'll be glad to have it when they do come across a stubborn lid that won't come off!!!
I highly recommend this product.
You may find the links below helpful:
Thanks for stopping by!
Sharon