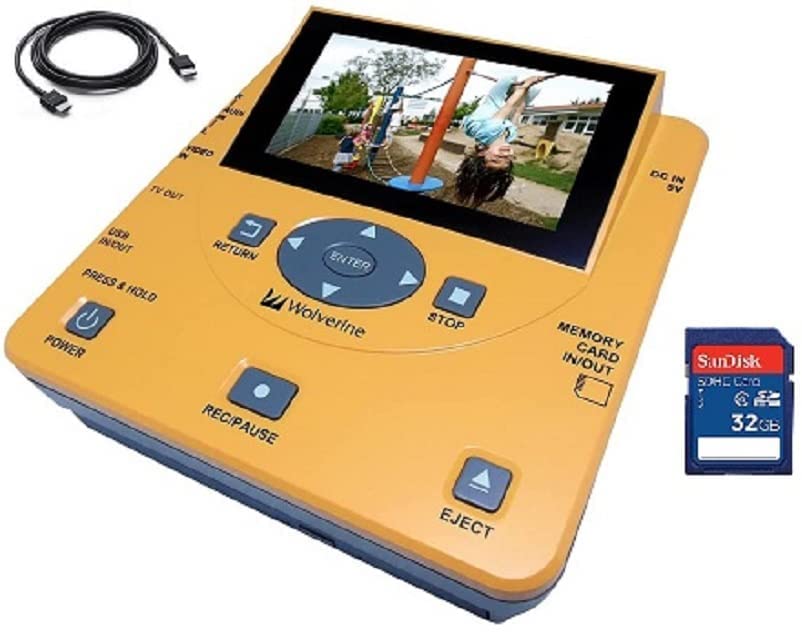 I've Heard Ads About Sending Your Valuable Family Movies And Pictures For A Digital Download You Can Use On Your Existing Devices . . .
The thing is, I don't want my valuable family movies and photos to be sent away. I would prefer to do it myself. Now I can, at home with my very own Wolferine Transmedia Home Movie Digitizer. And you can, too.
Over the years we've had many different devices we've used to capture the memories of our lives with family and friends. They are in a variety of formats. Now we have the opportunity to take those old movies out of boxes and onto a digital format we can share with loved ones so they can treasure them as much as we do.
This is all about preserving your old videos from  Camcorders, VCR's and DVD's into today's digital formats that can be recorded directly to SD-cards, Flash Drives, Hard Drives or Burn DVD's.
This Multi-Faceted Machine not only records but also can be used as a multimedia player for your TV through its HDMI outpu
t.
Click the image to the left to get more information and order your Wolferine Transmedia Digitizer.
Thanks for stopping by!
Sharon