There Are Plenty Of Toys That May Creep You Out
But have you ever had one that comes back?
That's what this post is about … A Toy Monkey … You know the one with the cymbals and the goofy grin … You can still buy one today!
Sit Back And Relax As You Listen To This Strange But True Tale
Are You Creeped Out?
For me it's not so much the story … but that creepy toy!!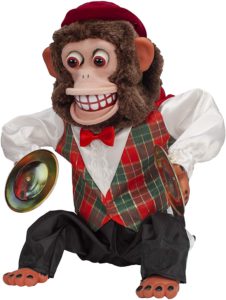 Wow! How was this possible that this toy found its way to one of the boys … and not the one who set it out in the trash …
It does seem like a true paranormal experience … What do you think?
If you want to buy one of these creepy toys just click the image .
Thanks for stopping by!
Sharon