We did "fall back" with the time change this fall.
Some experts say that it takes about a week for us to catch up to this time change.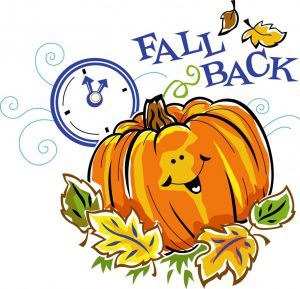 I haven't found it to be such a big deal, but I live a more relaxing "retired" life and lifestyle. I personally like getting back to normal with the time. It's nice having shorter days going into winter.
We are in an election year . . . be sure to vote.
I don't take sides. I have my own opinion regarding the candidates and the propositions and I vote according to my best understanding of the people and the issues. I feel it is my civic responsibility to vote. It is part of being an American. That's just my opinion. You may not agree and may not want to vote. That's fine, that's your choice. So vote, if it's your thing to do . . . and don't, if it's not. It's your thing and your choice.
The same is true with celebrating holidays. Some of you may be into it . . . while others of you don't celebrate them. There is no right or wrong, it's just your thing or not.
I know I get into the holidays. With Thanksgiving coming up . . . many of you may be more interested in Black Friday for all the great deals you may be taking advantage of participating. Well, Amazon has you covered!!
I've always found Amazon is the best place to shop. I find it interesting to discover what others "wish for" and then look at the "top gifts" and then explore the "hot new releases." That gives me a good idea of what gifts to buy for family and friends . . . or something for myself . . .
This gets me thinking . . . And Amazon has great prices and great deals.
It is relaxing to shop at home . . . You can have your purchases delivered to your home or directly to your family and friends. I'm always excited when I get an order delivered to my front door.
Amazon makes it so easy! Just click one of the links above and explore the great products you know you want . . . and those your family wants . . . and maybe a friend or two . . . We're always on the outlook for that "perfect gift" . . . don't worry . . . Amazon has it!!!
If you don't usually shop on-line, this may be a positive change for you. Once you see how secure and relaxing it is to shop on Amazon, you'll never want to fight the traffic and crowds . . . Amazon's assortment of products can't be beat.
Thanks for stopping by!
I hope you have a delightful time shopping on Amazon.
Sharon