Lately I've Been Watching A Variety Of Christmas Movies
The unfortunate thing is that I don't remember titles . . . or paid much attention to them.
After a while the themes or story lines seems to blend together . . .
I do like the movies that have to do with families. There was one where a young woman was to meet her fiance's parents by spending Christmas with them. He had a business appointment and would meet her there.
Well, it so happened that the last name was the same as the last time of a man she met on the plane . . . her fiance's name was Will and the man's brother was Billy .  .  . but it seemed close enough for her and she joined the man to meet his parents . . . and they were having a lovely time .  .  .
Until Billy showed up .  .  . and Will the fiance called wondering where she was . . .
These mix up stories are always wonderful . . . yet embarrassing . . . and real heart breakers . . . Yet they're always eye-openers when it comes to affairs of the heart . . . And the connection we make with others . . .
Movies May Have One Central Message . . .
But we do find so much more that is meaningful to us.
Yes, it is very subjective. It's about finding common ground for friendship and love relationships . . . without that there is nothing . . . or to have shared interests in the movie I mentioned, but with differing attitudes.
In this movie, the woman owned an antique shop that was opened by her father . . . he since passed and it was left to her . . .
The fiance was a real estate big wig and he wanted to sell the shop to a high bidder . . .
The man on the plane appreciated old things and rebuilt an old clock or music box for his grandfather . . . which was lost in the baggage claim . . . and the woman lost her luggage . . .
Yes, they had a bit of a conflict at the "lost luggage" counter . . .
But besides their differences . . .
It is a lovely movie . . . one I'd watch again and would recommend to you, if only I could remember the title . . .
The message I received from this movie may be entirely different from the one you'd receive which makes it quite interesting and an excellent movie that relates to a wider audience.
It's very much a romance than a love story . . .
I don't want to give the ending away, but I may have let the cat out of bag unintentionally . . .
It's difficult explaining something without giving too much away . . .
Generally, Christmas Movies Are Feel Good Movies
There is usually something for everyone.
I know the classics that everyone watches during Christmas . . . "A Christmas Carol", "It's A Wonderful Life" and there are probably a dozen or more others you may enjoy and watch each and every year without fail.
I like Dicken's "A Christmas Carol" and I've found many remakes of the basic theme run through them. The message is always the same and it's delightful to acknowledge it has withstood the "test of time."
There are funny movies . . . and heart break movies . . . and some with a bit of nostalgia and even melancholy thrown in . . . there are various mixes that make for Christmas entertainment.
It is wonderful to live in a time where movies are made to capture a wide audience either on the wide screen of movies in theaters or small screen for home entertainment.
They also reach all age groups . . . which is always fun for family entertainment.
Christmas Is Family Time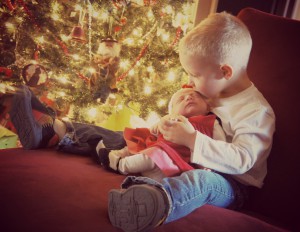 There's a lot of focus on Santa and gifts.
And Black Friday and getting a head start on gift buying.
For me, the gifts are nice, but it's family quality time. That's what I remember the most . . . not really the gifts . . . but those quiet moments when we're all together . . . maybe lost in our own thoughts or talking quietly . . .
I suppose we all have our own memories which may be very different from mine . . . but a quiet walk or sitting by the fireplace quietly is very special to me . . . it doesn't have to be grand, just knowing you're safe and warm, wrapped up in the love of your family.
Have a Very Merry Christmas!
Sharon