Hasbro Gaming Trivial Pursuit: Wizarding World Harry Potter Edition Compact Trivia Game for 2 or More Players, 600 Trivia Questions, Ages 8 and Up (Amazon Exclusive)
I've always loved board games and Trivial Pursuit is one of my favorites. It does work well with all age groups.
And now with Harry Potter, I'm really having a great time!
This is a compact travel game. There is no game board. The object of the game is to collect 6 cards in order to win.
The questions for this particular Harry Potter game edition focus on the movies. It would be interesting to have a major family Harry Potter movie night binge session . . . could last a whole long weekend . . .
Let's Take A Look At This Edition In Action!
How well did you do? To be honest with you, I'm a bit rusty on my Harry Potter trivia and I would definitely take my earlier suggestion to take several days to binge watch the Harry Potter series.
How Silly Of Me To Forget The Harry Potter Complete 8-Film Collection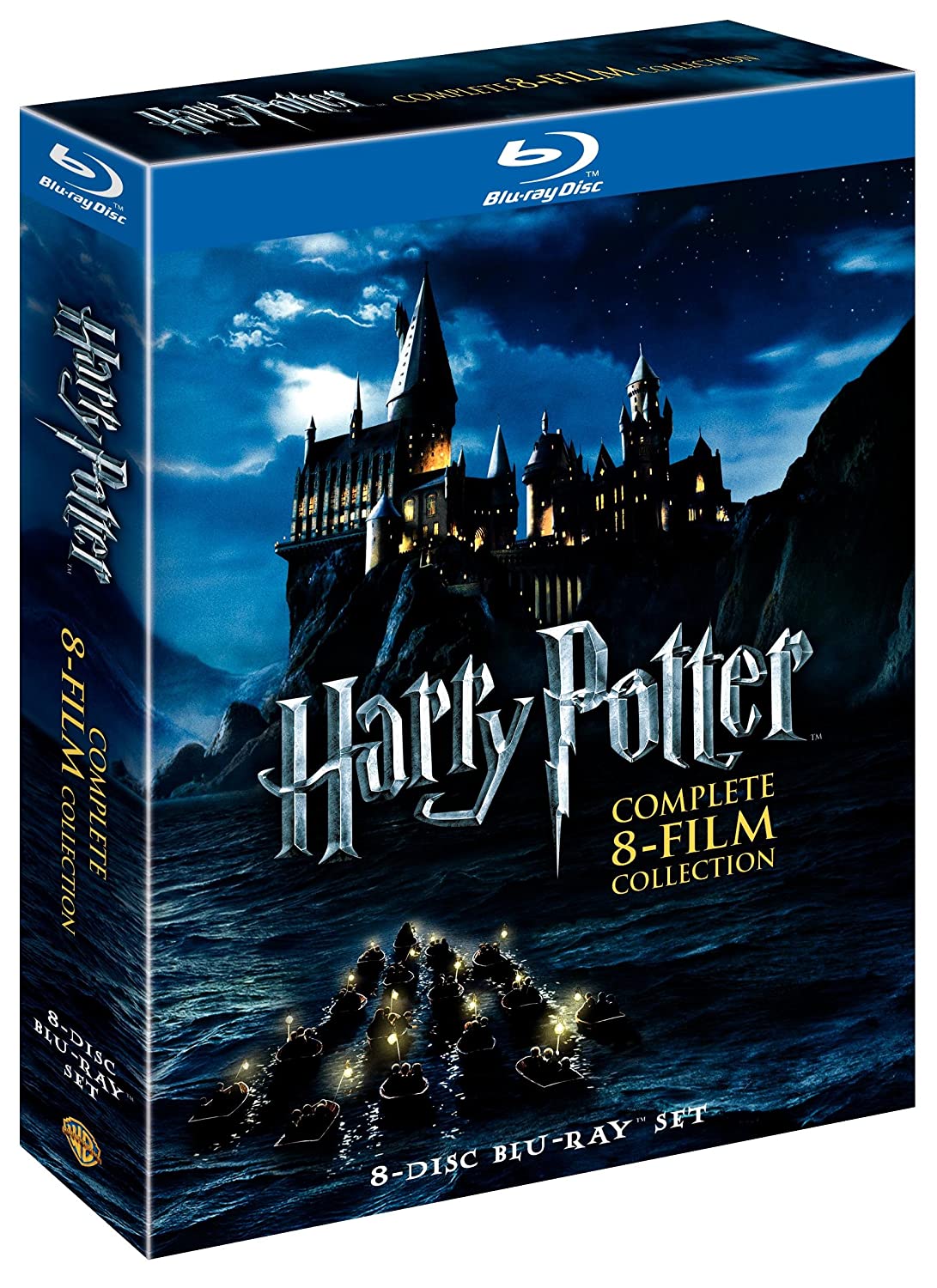 Many of you may have been collecting them over the years. I know my brother has. It was, however, unfortunate that he discovered one of his discs had a bad scratch on it, making it impossible for him to watch it. Now, he was able to replace that particular disc from Amazon. The stores had only the complete set available for sell and he didn't need the whole set, just to be able to replace one . . .
That is truly the beauty of Amazon . . . having what their customers need and pretty much anticipating those needs . . . Well, maybe I went a bit too far there, but they do seem to have what we want when we most need it.
Now that we're getting into the fall season, I would imagine my brother may be gathering up his Harry Potter 8-Film Collection to have a great time in that mystical wizardly world.
You may want to share that same experience with your family . . . and friends . . .
And afterwards, test your memory with one of the Harry Potter Trivial Pursuit Games . . .
USAOPOLY Trivial Pursuit World Of Harry Potter Ultimate Edition
Most likely I should review this in a different post, but to be honest with you, since I'm reviewing a Hasbro edition of a Harry Potter Trivial Pursuit Game, I'd be remiss in not mentioning the USAOPOLY Edition. This is also based on the movies . . .
There are 1800 questions!! There is a game board and what really knocked my socks off are the game pieces!
Let's Take A Look At What's Inside The Box
Well . . . What's Your Pleasure?
We've shared two Trivial Pursuit Game Editions with you featuring Harry Potter . . . One by Hasbro Gaming and the other by USAOPOLY . . . And, if you need them, the Complete 8-Film Collection of the Harry Potter movies which are extremely important when playing these two trivia games — since they're both based on the movies . . .
Oh yes, I also shared the Classic Edition of Trivial Pursuit in a picture collection above — just in case you don't have it or misplaced it or one of your friends or family borrowed it and never returned it . . .
Not that it matters, but I'm truly leaning towards the USAOPOLY Edition. I do love those game pieces!!
I'm also truly looking forward to celebrating the coming of the Fall Season by binge watching the Harry Potter series . . .
But, that's just me . . . I do thank you very much for stopping by and taking the time to spend here reading this . . . And making a purchase . . . I also have a very favorite game I've reviewed here before — one you may already have or is on your list to buy . . . You can check out that post here . . .
Sharon