A New Fun Exciting Way To Decorate Your Easter Eggs
Decorating Easter Eggs is only the beginning of your Easter fun. Now you can create some colorful Easter Eggs without the original dying . . . maybe you would want to dye them first and then put a spin design on them. Your only limitation is your imagination. Allow it to soar!!
This Is Truly Family Fun!
The Bunny Holds the Egg Between It's Paws and Turns the Egg Automatically Once The Switch is Turned On! Insert a Blank Egg and Busy Bunny Spins the Egg while you Draw!
This Easter Egg Decorator Craft Kit Includes 10 Different Colors — Non-Toxic Quick-drying Markers. The Easter Egg Decorating Machine Requires 2 AA Batteries (Not Included)
The Easter Egg Decorator is Made of Sturdy and Strong Nontoxic Plastic, Water-Base Vibrant Markers are Highly Pigmented, Long Lasting, and Meet US Safety Standard
Child Safe: Non-Toxic. Meet US toy standard. Safety test approved.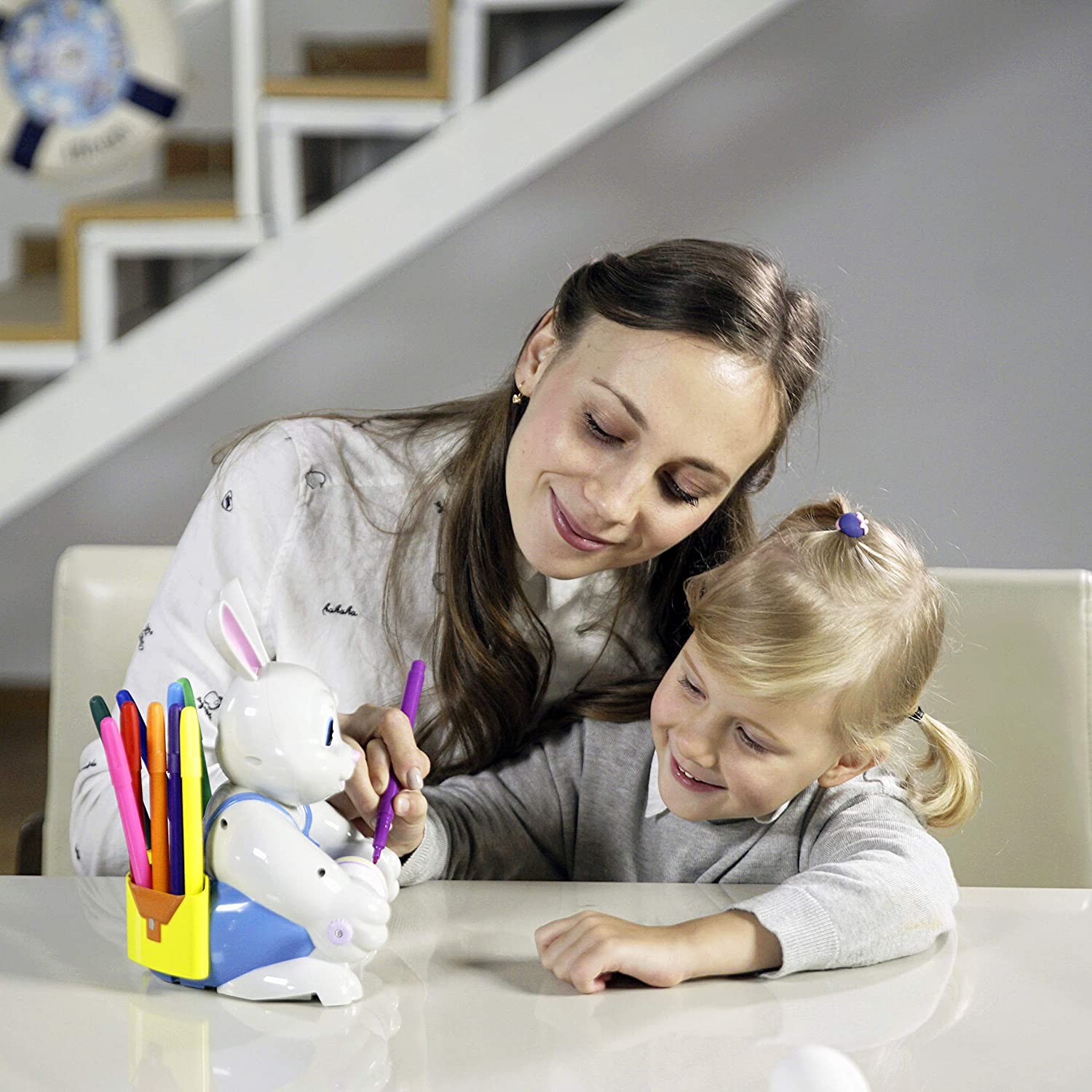 This looks like a fun Easter craft you can share with your children or grandchildren, neices and nephews, cousins . . . etc.
You do need to read the recommendations for this product. Although the markers are non-toxic, they are not recommended for real eggs — and if you use them, it is recommended that you not eat them!! 
Also, allow the ink to dry before handing the eggs or changing colors. They may smudge and smear.
I don't know about you, but the more I learn, the less I want to purchase this product. It seemed like a fun idea . . . but I really don't know . . . I may stick with the old fashioned way of coloring Easter Eggs — it was good enough for generations . . . 
Thanks for stopping by!
Sharon