October is scooting by quickly.
We had some cooler temperatures . . . and then it got warm again . . . Anticipating cooler temperatures again.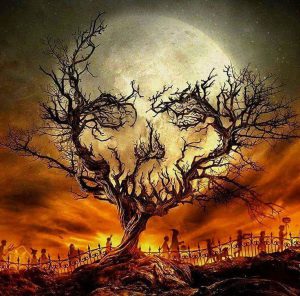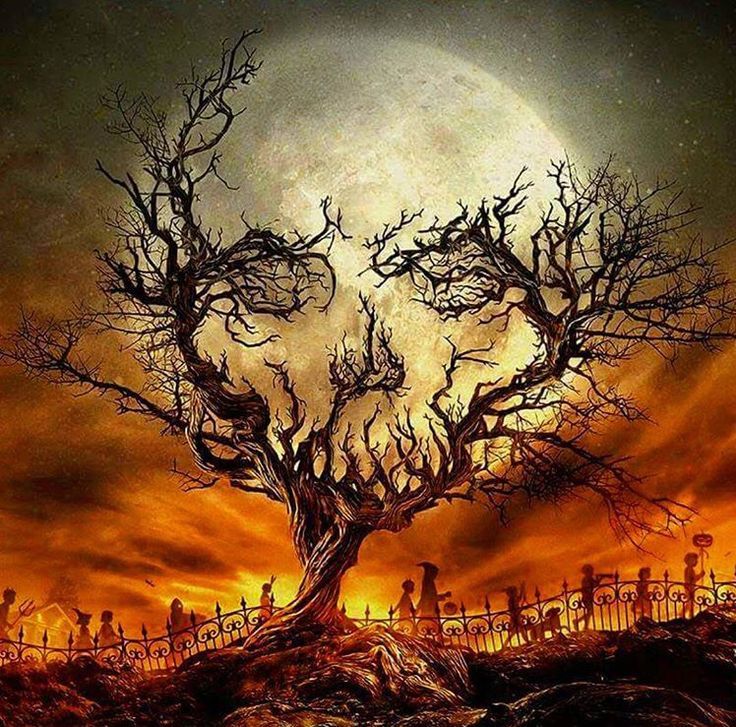 There is something about autumn and getting ready for Halloween.
I found this image and just had to use it. It is a bit spookier than I like, but as you look closely, there isn't a skull moon, but it is made from the tree branches. I think this is quite clever along with the children walking along in their pursuit of candy.
Initially I didn't see the children walking. My focus was captured on the moon.
That may have been the whole point, but once we begin to look around, it needed to be more of an All Hollows Eve picture . . .
This is something I need to keep in mind when I'm doing my paper crafts. It is great to draw the eye into the card initially, but there does have to be a complete "picture" once one decides to look around.
This reminds me to get your Halloween Treat Boxes together and ready to fill with delicious treats.
Remember our friend Ray O'Bannon over at Ravensblight Paper Toys . . .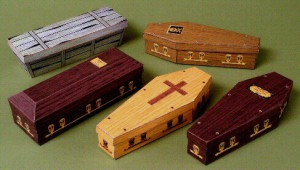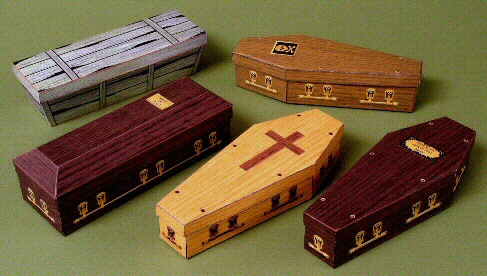 Remember all of his great treat box coffins?
This year I'm favoring the weathered crate for my Halloween Treat Box. I can decorate it with pumpkins and may have a spooky cat or a witch . . . maybe her feet sticking out of it or at least have her hat on the crate.
The weathered crate can be made spooky by having a skeleton trying to get out . . .
What's great is that all of Ray's paper toys are free to download and assemble — he has excellent instructions.
I do love Ray's Haunted Houses.
I especially like The Ghost House.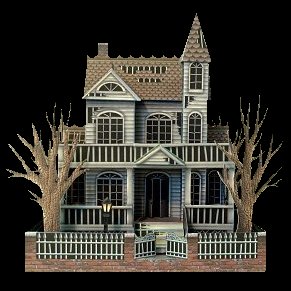 It has a secret chamber under the house that is a great place to put some treasures.
If you're into building a paper craft Haunted Ship, Ray O'Bannon has a collection of them along with cars and trucks and even a train. You can have some great fun exploring everything he has available to download, print out and assemble.
Click the image of the Ghost House to the right to be taken to the PDF and click here for the assembling instructions.
It would be best for you to begin right away with the Ghost House or one of the ships — this will take some time to assemble.
Depending upon the number of "coffin" treat boxes you have to make, time is of the essence.
Thanks for stopping by!
Sharon