I Admire Those Urban Explorers Who Go Out To Capture Evidence Of The Paranormal.
I've gone to haunted locations and have experienced some creepy stuff.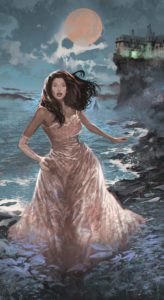 I'm not one who enjoys getting the wits scared out of me … but I do enjoy good ghost stories — Real Ghost Stories from those who have had personal paranormal experiences.
I have quite a bit of activity in my own home … I'm not sure why … It may have something to do with the antiques I've collected as well as the experiences that have occurred in this house and on the property. If I had any sense I'd probably move, but it doesn't seem to be anything that scares me on a regular basis. Nothing grabs me while I sleep or sits on me or causes me to be afraid for my life.
I know of many who have lived in haunted houses and have gone out screaming … never to return for their belongings …
There are those who have gone to hotels/motels and had to leave because of sounds and lights turning on and off, water running and toilets flushing … knocks on the walls and doors … That sense of being watched … and being touched …
That's why I enjoy collecting Real Ghost Stories rather than going out exploring on my own.
If you have a Real Ghost Story you'd like to share, send it to me at: admin@twocansonastring.com and if I use it on this website, you'll receive credit for it. I do love to know about your personal paranormal experiences.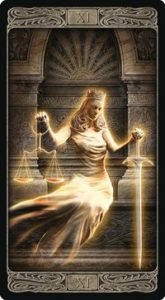 Lately I've been busy with another website MysticalKey.com which I've mentioned before. I'm delving into Tarot Cards and Tarot Card Readings … I'm really excited about two Tarot decks I've recently purchased: Tarot of Haunted House and Ghost Tarot. These are great Tarot decks I'm enjoying as I'm learning … Yes, currently I'm a student of Tarot rather than an experienced Tarot reader … I'm not sure if I'll ever master it … but I'm on a wonderful journey.
The Ghost Tarot is quite a wonderful Tarot Deck with images of ghosts …  The illustrator did a wonderful job … makes me wonder what ghostly encounters he may have experienced. I'm also curious if while working on this Tarot deck if the author or illustrator experienced anything paranormal.
I must admit I haven't experienced anything out of the normal since I purchased these Tarot decks … but perhaps things will change once I begin using them regularly … I was thinking "one can only hope" then I remembered "be careful what you wish for" … I plan to be burning a lot of sage while I use my Tarot cards for practice while learning and when I'm doing readings for myself …
There was a movie on Tarot cards I watched awhile ago … of course it was creepy. It had to do with using Tarot cards that were not her own … they had been buried with her grandmother … and she dug up her grandmother's remains and took the Tarot cards. Well … it seems logical that she made a serious mistake … I purchase my own Tarot cards. I'm afraid to purchase used decks online or in thrift stores … One never knows what they may be buying …
Well as I stated in the title … I'm basically a scaredly cat …
I don't believe Tarot Cards are anything like Ouija Boards … I would be interested to learn your views on the subject in the comments below,
Thanks for stopping by!
Sharon
Maybe You Were Expecting A Ghost Story.
I don't want to disappoint you … I did find an interesting video you may enjoy.
I find it interesting to watch paranormal activity at times … Re-enactments are quite interesting I do enjoy. I hope you will too,
The video to the right comes from Canada. I found it quite informative,