How do we learn them?
They have been usually learned from our elders — parents, grandparents, aunts and uncles.
Then there are the books we read and the movies we watch . . . and the video vlogs, too. And what our teachers and peers tell and demonstrate.
I didn't mention spiritual advisers . . . but they have an influence, too, if that is where you spend time. And it is about where you spend your time and what you pick up from others — both the good and the bad.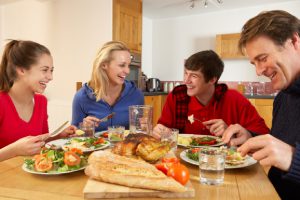 With the internet there are many more influences than when I was growing up.
There are many movies, television programs, YouTube videos . . . vlogs . . . social media . . . There are various places that one can frequent regularly and be influenced by the behavior of others.
Parents are sometimes disappointed by the choice of their kid's friends. And they do step in to teach their children responsibility and making better choices. And there are parents who are very busy with work and don't have the time to spend with their children and teaching them valuable life lessons. It is unfortunate that children have no one to go to in order to seek advice to problems they're experiencing.
I'm not pointing fingers or placing blame . . . I'm just making an observation . . . It's difficult being a parent and difficult growing up with all the various influences around us.
I've watched various family vlogs . . .
Family is very important to me, personally. It's the glue that holds us together during difficult times.
Friends are important, too . . . They can give us support and encouragement . . . The friendships that last are the ones where there is mutual respect — not being a follower . . . one with like values and interests. The ones where the family is in agreement . . .
This could be a study of two families . . . one is very popular on YouTube . . . but I noticed there is a lot of showboating going on with the parents and with the children . . . The parents allow the children to get away with disrespect of their elders . . . They don't seem to know their cousins or even care about them . . . They have their friends and their activities . . . and the children act spoiled and immature for their age . . .
Then there's another family that interacts with the popular family . . . but the parents are involved with their children . . . They correct their behavior and give them rules and responsibilities . . . When they visit cousins, they know them and interact with them in a positive way . . . There are competitions, but they are done in fun and winning or losing isn't a big deal . . . There is sportsmanship involved with being a good loser . . . 
And everyone is polite and kind to one another . . . The kids are the focus to a great extent, but in sharing according to age appropriate behaviors. They learn from each other and try new things . . . without humiliation and unkindness . . .
When there is a celebration of a birthday . . . it isn't a grand haul . . . it is one of reasonable and useful gifts . . . Not the fulfillment of every whim.
One member has been influenced by the behavior of a friend . . . but I've noticed lately it has been curbed . . . There is a place for silliness . . . and there is a place for maturing as a birthday is approaching . . . There is a time when it is necessary to put away childish things . . .
This tale of two YouTube families is a great contrast . . . you may prefer one over the other . . . or you may recognize what I'm addressing here and finding some of the behavior odd . . . given the selfishness and the entitlement attitude of the children . . . And the irresponsibility to a degree of the parents . . . Indulging every need . . .
As I said earlier, it is difficult being a parent . . . it is a heavy responsibility . . . and I've noticed that some interactions have been curbed to include others who are more on-board with the proper influences of behavior.
Family is important . . . and raising children is a full-time job . . . 
It isn't easy, but it's necessary to enjoy your family and take the time to teach them appropriate life lessons through discussions, stories and example. There are times when there will be disappointments, but we learn to get through them. We can't prevent them from happening, but we can be there to give love, support and encouragement.
It's good for kids to be kids and to learn responsibility gradually . . . getting their homework completed . . . cleaning their rooms . . . and showing respect to others.
I was watching a movie about a bully . . . and how he learned it was more fun and rewarding to make friends than enemies. A lesson some adults haven't learned . . . We see it daily . . .
It's more fun to be happy than to be angry. Another lesson adults need to learn . . .
I don't have answers . . . just observations . . . And I learn each day how I want to be in my golden years . . . Happiness is important to me. Appreciating the little things is a start . . . then it becomes a habit . . . and when I get down in the dumps, no matter the time of year, I can find something positive as I take a walk . . . Appreciating everything around me . . .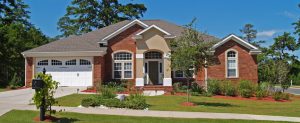 I don't need much . . . I'm very comfortable living within my means . . . Others love to travel and love to have lavish parties . . . They enjoy having stuff . . . and enjoy giving to their friends and family . . . That's great and wonderful . . . for them . . . but maybe not for you or me . . . We're individuals . . . we have our own priorities . . . and we need to honor them . . . by not keeping up with someone else.
That's a life lesson that takes a long time to become comfortable with and embrace whole-heartedly.
Yes, life is full of lessons for everyone . . . It's much easier to see the faults in others than in ourselves . . . It may be better to not think of them as faults, but as behaviors that you or I don't want to have in our lives. We aren't perfect, but it's a valuable goal to be the best you you can be. Yes, it is hard work . . . but the reward is having a good life.
Sharon