I've been busy with paper crafts and getting ready for summer — spring may be a fleeting memory, but the weather has cooled down a bit.
As usual, my mind has been on fall and winter. Translated, that means Halloween and Christmas.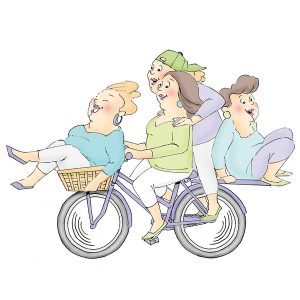 I do love Halloween . . . but more than that, it is fall that brings life back into me! I love summer, but fall . . . the change of experiencing cooler weather . . . I love wearing sweaters . . . there is something about pumpkins and scarecrows . . . harvesting your garden . . . even though some crops you've been enjoying.
There's just something in the air.
But . . . I'm off topic . . . Pocket Letters . . . The original idea was sending letters to pen pals . . . yes, I'm talking about snail mail letters.
Here's a video that will explain the concept:
Now, this is lovely . . .
I was thinking of this for family and friends. They would work for all occasions . . . birthdays, holidays, celebrations . . . just thinking about them and wishing them well. We do enjoy receiving personal letters in our mailbox. Maybe that's why I order online . . . to receive packages at my door. Sure, I can go out shopping, but there is something about shopping online and that anticipation of having it delivered to your door.
You will need your craft supplies plus these 9 pocket protective sleeves. Just click the image to the right.
This is a great buy for 100 protective sheets that you can put in a note book. You can use them for coupons and whatever "treasures" you collect and want to save. You'll also have plenty of these to send to your family and friends so they can try this little craft and send you their very first pocket letter.
These pocket sheets would be great to show off the stamps you have . . . as well as a reminder that you do have them.
And they would be lovely for the extra die cut flowers and holiday die cuts you're saving. I usually cut out more than I need and now I'll have a way of organizing them.
You may even want to join Janette's group she mentioned in her video. It is up to you what you decide to do. It may be fun to meet other crafters or bloggers or those who share similar interests. It's all good, whatever you decide.
Here's a nice spring video by one of my favorite YouTube crafters:
Now, isn't that lovely how she did that.
I do enjoy her work and this is what motivated me to get stamps, dies and inks, etc. in order to create some of these I can send to friends and family. And also, for me to keep samples of some of my creations — some pictures will fit in . . . along with clip art I've saves along with ephemera.
Here are a couple of helpful links you may enjoy:
Click either image above to go where you can shop for whatever your heart desires. It's all secure . . . it's Amazon for goodness sake! I do, however, receive a small fee for the purchases you make from using one of my links. The beauty of it is that you don't have to buy what I suggest — just shop for what you want . . . and I'll receive my fee. (So buy something expensive — just kidding 🙂 )
I hope this was motivational for you. Pocket Letters are a lovely way to meet people and a means of keeping in touch with family and friends.
Have fun!
Sharon