I absolutely fell in love with this doorstop when I first saw it. They're the Red Ruby Slippers from The Wizard of Oz. Remember the house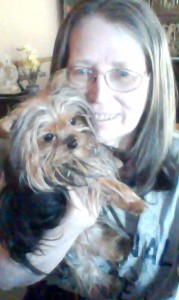 that fell on the Wicked Witch of the East? These are the same Red Ruby Slippers that got Dorothy safely home. Well, why not have the pair along with the wicked witch of the east's legs nestled inside as a doorstop.
The reason I'm bringing these out now is because of the number of repins this item has received on Pinterest. I believe it's going to my older version of TwoCansOnAString.com  I think it's a great product and I want people to get a fresh look at it and bring people here to see all the great and wonderful things I do right here 🙂
I can't tell you how many of these Red Ruby Slipper Doorstops I've purchased. My guests see them and absolutely must have it. I have bought them a dozen at a time. For this Halloween season, I'll go with 2 dozen and give them as hostess gifts.
Let me tell you a little bit about the Red Ruby Slipper Doorstop I know you'll love to display in your home to prop at least one door open. The dimensions are 3.2 x 4.2 x 2 inches and weighs not quite 2 pounds. It's from Westland Giftware and is referred to as Wicked Witch of the East Legs Door Stop. It's made of pewter and beautifully painted.
I love mine and they're a real hit with my family and friends.
You may also like:
This is a doormat!
This is a fun battery operated Hallmark ornament
Thanks for stopping by!