Pumpkin Carving is a definite tradition in America. Halloween just wouldn't be the same without having carved pumpkins decorating porches with a lit candle inside. Now, how those pumpkins are decorated is a real work of art. Some paint faces on their pumpkins freehand or use templates and there are those who go to great lengths to carve their pumpkins by scraping and basically sculpting an image. For most of us, we find an appropriate template to use to guide us through the process and to the finished result.
Scary faces are popular and some not so scary. These are the easiest and the most traditional, since I'm into traditions.
Here's one you may enjoy.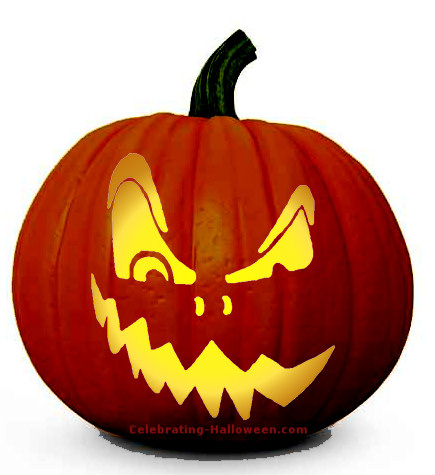 Image and Free Template Courtesy of http://www.celebating-halloween.com
Here's the Free Printable