I'm always torn at this time of year whether to focus upon Halloween or think ahead to purchasing Christmas gifts.
Well, it's worthwhile to follow-up on any "great deals."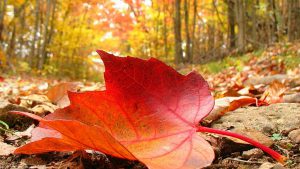 It is essential that we check out sales throughout the year. We should not get hung up on the time of year, but what gifts we need to give throughout the year and actively seek out the best deals.
Let's face it, giving gifts throughout the year for family and friends can get expensive. 
It is essential to focus on bargains.
Sometimes we can't plan ahead for kids who absolutely want something one day and could care less about it a few days to a week or month later.
So, in some cases, planning ahead won't pay off. Be sure to keep up-to-date with the interests of the children in your life. That includes adult children, too. We're all changing our mind.
I was really excited about buying a GoPro camera.
I was close to making the purchase.
What stopped me?
I had a camera I wasn't using regularly and thought it best to learn the camera I had than to run out and buy another camera that I may or may not use.
Sometimes it is good to slow down and think through your purchases.
I'm not promoting any products in this post.
I'm just thinking about gifts and projects for the upcoming holidays.
I love making paper crafts. This includes cards and treat boxes.
In some ways it is necessary to have the right tools and equipment to make my project creation and mass production done in a timely manner. I do have many necessary tools and products to create just about anything I desire for the holidays.
I'm finding it is about using my time wisely and getting things accomplished in a timely manner. I know for Halloween, I'll be making hundreds of gift boxes. I must begin now to mass produce these. Then when that project is completed, I move on to Thanksgiving and then to Christmas. I do like making hostess gift boxes and filling them with goodies. This is something I do and enjoy.
I do use templates and use my Silhouette Cameo to cut out these templates for me. This is a major time saver. It gives me time to embellish them and have them ready when the "event" comes around for me to fill them with treats.
I also have dies I use with my Big Shot to cut out templates of boxes. This seems more hands on, but it, too, saves me time.
And there are times I do love cutting things out and putting them together one at a time. It all depends upon my mood and how rushed I feel.
It's wonderful to have technology to make your life easier.
I would be lost without my laptop.
And many of you are now thinking of items you could not live without.
I know at one time — years ago, how a microwave oven was a major life improvement. I even remember when having a telephone not on a party line was a big deal . . . Many of you may not know what I'm talking about.
I'm not that attached to my cell phone, but I do marvel how others are able to do everything on their smart phones.
Technology is here to stay and will only get bigger and better.
Well enough of my rambling this morning.
Sharon