Over The Past Several Months I've Been Watching Movies — More Than Once — And In Some Cases I Felt I Wanted More Information About The Movie Or The Characters In Particular.
It became clear to me that I needed to see if the movie was based on a book — so I did some research and found that there are audible books available — this was so very helpful . . .
I did receive the information I was seeking and I thoroughly enjoyed having a book read to me. I'm enjoying audible as much as I'm enjoying watching movies.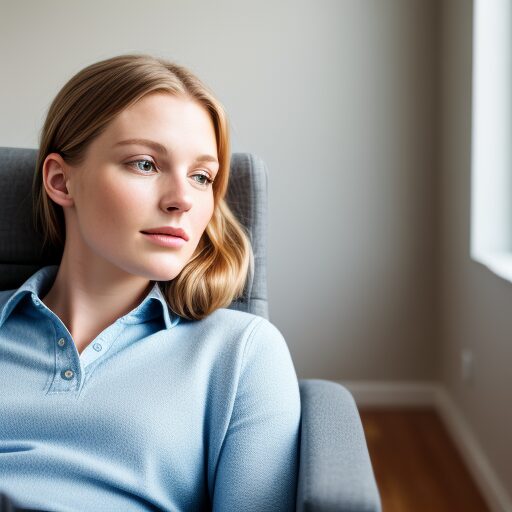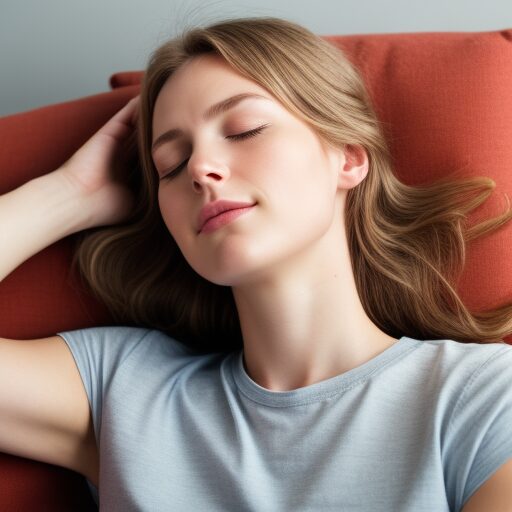 I Do Have An Active Imagination
While listening to an audiobook, I can close my eyes and actually see what I'm hearing. I find it quite amazing. 
Of course the authors are quite talented, but so are the narrators or readers — many have beautiful voices and do make changes with the different characters they're depicting.
This is a time for me to relax and truly get into the story being told to me.
Welcome to TwoCansOnAString.com. I've been in "holiday mode" for quite some time thinking about this website and my newest one. I was basically looking for inspiration, tips, or suggestions and discovered some wonderful "good reads". You seriously can't go wrong with audiobooks — if that is at all your thing. This has truly been a great adventurous journey for me. You may want to join me by selecting some audiobooks in a genre of your choice. I don't believe you'll be disappointed.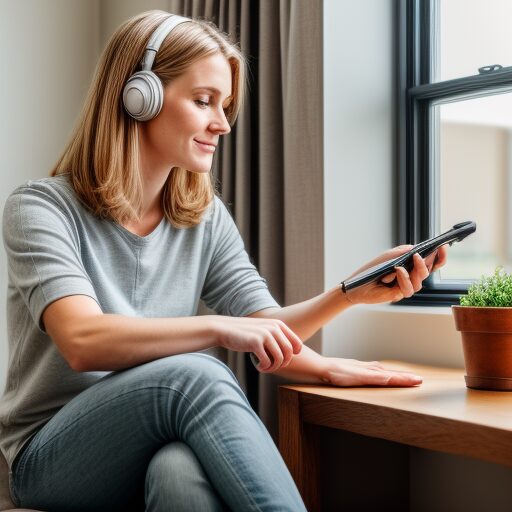 There Are Countless Things You Can Do Around The House While Listening To Your Audiobook
I'd suggest minimizing the use of the vacuum cleaner and refraining from making excessive noise, but you can certainly engage in light housekeeping activities to maintain tidiness around your home. It makes dusting and cleaning much more enjoyable while listening to a good book in the genre of your choice.
Speaking of genres. . . they include:
Arts & Entertainment
Architecture
Art
Audio Performances & Dramatizations
Entertainment & Performing Arts
Music
Photography
Adventurers, Explorers & Survival
Art & Literature
Cultural & Regional
Diaries & Correspondence
Entertainment & Celebrities
Historical
LGBTQ+
Military & War
People with Disabilities
Politics & Activism
Professionals & Academics
Religious
Sports
True Crime
Women
Business Development & Entrepreneurship
Career Success
Management & Leadership
Marketing & Sales
Women in Business
Workplace & Organizational Behavior
Action & Adventure
Activities & Hobbies
Animals & Nature
Art
Biographies
Education & Learning
Fairy Tales, Folk Tales & Myths
Geography & Cultures
Growing Up & Facts of Life
History
Holidays & Celebrations
Humor
Literature & Fiction
Music & Performing Arts
Mystery & Suspense
Religions
Science & Technology
Science Fiction & Fantasy
Sports & Outdoors
Vehicles & Transportation
Literature & Fiction
Performing Arts
Computer Science
Content Creation & Social Media
Data Science
History & Culture
Programming & Software Development
Security & Encryption
Education
Language Learning
Study Guides & Test Preparation
Words, Language & Grammar
Writing & Publishing
Literature & Fiction
Sex Instruction
Addiction & Recovery
Aging & Longevity
Alternative & Complementary Medicine
Beauty, Grooming & Style
Children's Health
Dentistry & Oral Health
Fitness, Diet & Nutrition
Hygiene & Healthy Living
Medicine & Health Care Industry
Physical Illness & Disease
Psychology & Mental Health
Safety & Emergency Preparedness
Sexual & Reproductive Health
Africa
Americas
Ancient
Arctic & Antarctica
Asia
Australia, New Zealand & Oceania
Europe
LGBTQ+
Middle East
Military
Modern
Religious
Russia
Women
World
Crafts & Hobbies
Food & Wine
Gardening & Horticulture
House & Home
Pets & Animal Care
Sustainable & Green Living
Biographies & Memoirs
History
LGBTQ+ Studies
Literature & Fiction
Mystery, Thriller & Suspense
Parenting & Families
Romance
Science Fiction & Fantasy
Action & Adventure
African American
Ancient, Classical & Medieval Literature
Anthologies & Short Stories
Classics
Drama & Plays
Erotica
Essays
Genre Fiction
Historical Fiction
Horror
Humor & Satire
LGBTQ+
Literary History & Criticism
Memoirs, Diaries & Correspondence
Poetry
Women's Fiction
World Literature
Banks & Banking
Corporate & Public Finance
E-Commerce
Economics
Insurance
International
Investing & Trading
Personal Finance
Real Estate
Taxation
Crime Fiction
Mystery
Thriller & Suspense
True Crime
Anthropology
Archaeology
Law
Philosophy
Politics & Government
Social Sciences
Sociology
Parenting & Families
Personal Development
Relationships
Agnosticism
Atheism
Buddhism
Christianity
Hinduism
Islam
Judaism
Occult
Other Religions, Practices & Sacred Texts
Religious Studies
Spirituality
Action & Adventure
Anthologies & Short Stories
Christian
Clean & Wholesome
Contemporary
Erotica
Fantasy
Historical
LGBTQ+
Military
Multicultural
Paranormal
Romantic Comedy
Romantic Suspense
Royalty
Science Fiction
Sports
Westerns
Engineering
Mathematics
Science
Adventurers, Explorers & Survival
Baseball & Softball
Basketball
Biographies & Memoirs
Bodybuilding & Strength Training
Coaching
Combat Sports & Self-Defense
Cricket
Cycling
Equestrian Sports
Extreme Sports
Football
Golf
Hockey
Motor Sports
Olympics & Paralympics
Outdoors & Nature
Running & Jogging
Soccer
Sociology of Sports
Sports History
Sports Psychology
Sports Writing
Tennis
Track & Field
Triathlon
Walking
Water Sports
Winter Sports
Workouts
This is quite a comprehensive list I've gotten from Audible's website. I'm sure there is something there that appeals to you and everyone in your family.
I've been exploring other genres that previously I would not have considered, It has definitely opened up a new world to me. That's true with Amazon Prime as well. I've gotten into some genres that I ignored for much too long.
This is an excellent time for me to re-examine some of the classics I may not have fully understood when they were first introduced to me. Plus there is truly something about having a story read to you. It brings back memories of my childhood — Although I enjoyed being read to, I was eager to learn to read on my own. Now, in my latter years, I'm gravitating back to wanting to have stories read to me. Go figure.
The best thing about Audible or audiobooks is that you don't need bookcase space. I know for some of you, you enjoy the feel of an actual book in your hands. I personally don't miss it. I really enjoy having an audible library of hundreds of books without cluttering up my house.
Which is better? The book or the movie? I would have to say it depends on the book and the movie. I would think each offers something unique — it all depends upon you and how you interpret what you've read or viewed.
I encourage you to give Audible a try. And leave me a comment telling me your thoughts on the matter.
Thanks for stopping by!
Sharon