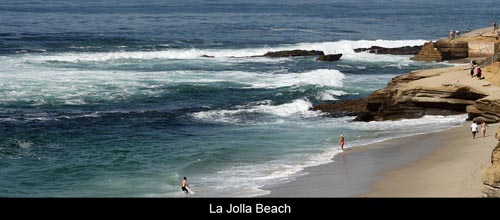 California winter is nothing compared to the winters of those living north, east and south of me and any combinations thereof. We've gotten some welcome rain, but not enough . . . never enough, but that may be only my take on it. 
I've become much more reflective than normal with the diagnosis that my precious Yorkie has cancer with a couple of months left to share her life with me. I can't imagine being without her. Yes, I've thought of getting another furry ball of love, but it just doesn't feel right. There are two rules of thought:
Jump right in with a new pet

Wait until I'm completely ready
Actually, these choices are quite difficult for me. I'm not ready to let go . . . and I'm not feeling eager to jump in. I don't feel it would be fair to a new pet. I suppose waiting is the best choice for me at this time. I have my blogs which I've been neglecting and a book I'm writing and also neglecting. Then there's everything else that has been put on hold as well.
So, I thought a road trip was in order. To the beach to visit my childhood stomping grounds  . . . a leisurely stroll on the beach . . . then moving up to the mountains . . . 
Then to the desert . . . 
It's nice to get out and my little Yorkie enjoyed her outting. New things to see and explore . . . together. It's wonderful to live close to so very many places that seem so very different . . . but at some phase in my life they've all represented "home" to me.
Strange how we sometimes don't appreciate what we have or notice what we have available to us until we take the time to explore and think about it. How many times do we see without seeing? We're busy with our lives and all the things that keep us busy. Yes, there is always something to do.
I was surprised by an old section of town that I had taken to the mountains on more than one occasion. It didn't dawn on me until a few days ago when I was running errands. Yes, the landscape had changed over the years, more freeways connect from one location to a new destination, but there was quite a lot of nostalgia in that section of town. I'm sure it's true where you live, too. There are plenty of fast food places there now, the old gas station is much more modern, but it's still there. Isn't it strange how things seem so much smaller than you remember them? All a matter of perspective, perhaps. And then there are some things that have grown larger and much more impressive than in memory. 
Nature has so very many lessons to teach us about life. It's our job to take a break once in a while and reflect upon them.