Yes, Indeed!
Family.Disney.com has you covered with their free printable Valentine's Day Cards.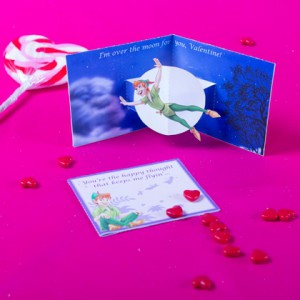 I don't know how you or your children's school handles Valentine's Day, but I know this was a fun day with a Valentine's Day Party when I was a going to school.
It was fun to pass out the cards and also to receive them.
I know of some people who like to make their own or they buy packets from their local grocery store. Isn't it amazing how the grocery store has all these extras for the holidays?
It's a good idea to begin a bit early . . . the last minute hurrying around doesn't seem to work out as well as having everything together ahead of time. This is to be fun . . . not torture.
The Peter Pan pop-up card is great fun to make and give. You may also like the Tinker Bell's pop-up Valentine's Day Card. I didn't include the picture, but just click the link and you'll be taken to the PDF file for printing.
I do like pop-up cards. They're a bit more work, but they seem to say that you cared enough to do something extra special.
Jake and The Neverland Pirates are small and quite popular as are the Frozen Inspired Valentine Cards.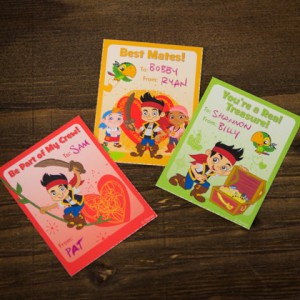 Just click the image to be taken to the PDF file for immediate download and print them out.
It's difficult for me to know exactly what your children want to give as Valentine's Day cards, so be sure to check out the selection at Family,Disney.com
There are lots of other things you may like to print out as well.
You'll find some delicious cookies and cupcakes you can make for your own Valentine's Day Party . . . or for a special treat for your children.
There are also lunch book cards you can put in your children's lunch box or backpack to give them a delightful surprise when they find it. It's always nice to know someone cares.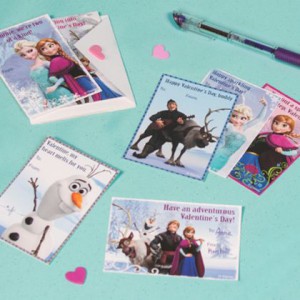 You'll also find some boxes you can print out and make . . . then fill with candies or cookies . . . that will be extra special for family and friends.
I do hope you have a love-ly Valentine's Day.
Sharon