Welcome To ChristmasGoRound.com
The tradition of telling ghost stories on Christmas Eve is one that many no longer practice. Perhaps it isn't something you, your family or your friends believe in … But do you read or watch Charles Dickens' Christmas Carol during the holiday season?
For me, this truly captures the Christmas Spirit … and opens the door for telling other delightful ghost stories …
We Will Be Offering Many Christmas Eve Ghost Stories
We also ask you to contribute your Christmas Eve Ghost Stories … Just contact me:  admin@christmasgoround.com
Welcome To My Christmas Eve Ghost Stories Blog
This is where we keep the Spirit of Christmas alive throughout the year. Visit often and be sure to tell your family and friends.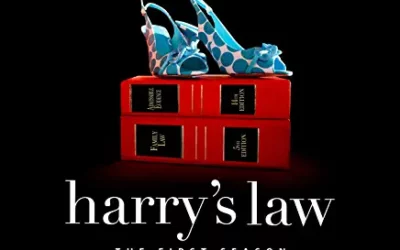 I Like CourtRoom Drama Series And Harry's Law Delivers . . .This series may have started with a bit of a wacky decision to build a law firm in a bad neighborhood out of a former shoe store . . . and continue selling shoes on the side . . . And practicing law -- taking...
read more